Earn Points & Turn Them Into CA$H & Rewards
Earning Points is as Easy as 1-2-3!
Download IMGR.
Invite Your Friends to Join In. Go to (Contacts > All > Invite)
Start Chatting, and Start Earning!!
Earning Points & Points Value
Each branded message sent =

1 Point

Each branded message received =

1 Point
You will receive 1 points for every message you send, and 1 point for every message you receive that includes a brand. For details, view our Points FAQ's.
Overview
IMGR's Brand Messaging Technology automatically integrates small charming brand emoji's within your normal chats with your friends, and contacts. You'll receive special offers, announcements and discounts, AND you'll earn points for every branded message you send and receive.
Your points add up each month!! Redeem your points for Paypal CA$H and other Rewards like iTunes, & Google Play gift cards, or even donate your rewards to Charity if you prefer.
We've pre-selected some brands for you to share, or you can select your favorite brands by going to: (Settings > Promo Settings > View/Edit Sponsors > Edit & Select).
You can turn the brand sharing feature "Off" for certain contacts, or for each message on the fly. It's totally customizable and keeps you in total control.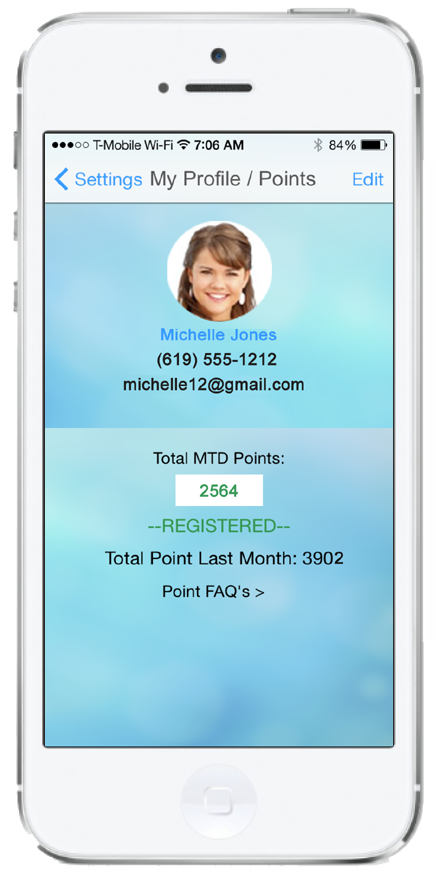 **IMPORTANT ANNOUNCEMENT: REWARDS HAVE BEEN TEMPORARILY SUSPENDED**
Due to unforeseen circumstances with iOS and Android, we have unfortunately had to temporarily suspend our rewards program. We apologize for any inconvenience while we work to implement a solution.